d-Nav®1. PRECISION INSULIN DOSING FOR YOUR PATIENTS.
Breakthrough d-Nav Technology2 optimizes each dose of insulin your patient injects. This program improves outcomes and safety of insulin treatment. d-Nav is safe, precise, and highly effective. Recommend d-Nav to patients with type 2 diabetes.
ADVANCED SCIENCE TAKING INSULIN THERAPY TO AN ENTIRELY DIFFERENT LEVEL.
Revolutionary technology for your patients who inject insulin.
Like the closed loop system for patients using a pump, d-Nav Technology seamlessly takes a glucose reading and calculates the next dose of insulin appropriate for the patient. Your patient need only inject the recommended dose. Information regarding your patient's glucose readings and insulin recommendations are always available to you via your dedicated provider portal.
Simple and easy for patients to use.
d-Nav is not only convenient for the patient and for you, it also helps to ensure patient participation and success.
Click here to see the d-Nav app demonstration for patients >
YOUR PATIENT'S INSULIN REQUIREMENT CHANGES FREQUENTLY. d-Nav TECHNOLOGY CHANGES THE DOSE. AND THAT CHANGES EVERYTHING.
Two-thirds of those using insulin fail to get their glucose levels under control because patient insulin doses aren't adjusted frequently enough to account for constantly varying individual needs. Studies show effective insulin treatment requires frequent adjustment. d-Nav Technology is constantly at work, optimizing each dose your patient takes.
THE EFFECT OF FREQUENT INSULIN DOSE ADJUSTMENTS ON BLOOD GLUCOSE LEVELS.
Average A1C over time of more than 200 d-Nav patients followed for 7+ years. At baseline, the average patient was 59.7±8.4 years old, had diabetes for 12.4±9.7 years, and had been using insulin for 4.7±5.7 years prior to starting d-Nav.
DESIGNED BY PHYSICIANS FOR PHYSICIANS. AS WELL AS PATIENTS.
Researchers at the University of Michigan developed d-Nav to make insulin dosing safer and more effective for patients without increasing the physician's time commitment. d-Nav Technology immediately responds to the patient's need for dose adjustments. And because it is FDA cleared to adjust an insulin dose directly for the patient, it takes the burden off healthcare providers as well.
d-Nav is more than technology. It's also clinical and virtual support.
d-Nav is a specialty provider focused exclusively on insulin management and titration. A referral to our virtual clinic will provide your patients with one-on-one support. Any other aspects of their care will continue to be managed by you and your practice.
If you are a specialist, take advantage of embedding our virtual clinic into your practice. You can rely on the d-Nav clinical team to improve patient outcomes without adding staff to your practice.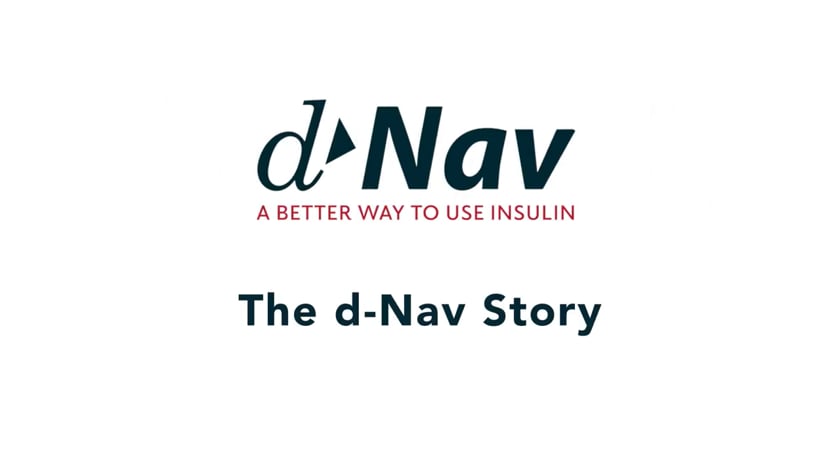 CHANGE YOUR PATIENTS' LIVES.
REFER THEM TO d-Nav.
You can refer a patient to d-Nav by completing and sending us the following form. Download, print and fax the form to us. Or simply complete the form on screen and click the send button to have it delivered to us securely online. To take advantage of other benefits to your practice, become a d-Nav clinical partner.

BECOME A CLINICAL PARTNER
Realize functional and financial benefits for your practice.
RESEARCH & STUDIES
Explore d-Nav studies, peer reviewed and white papers.